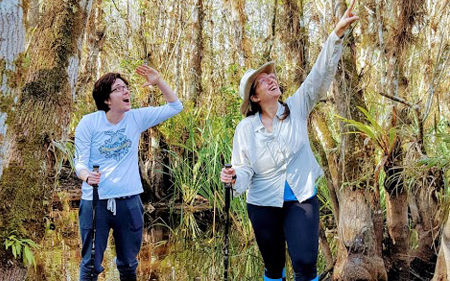 Multi-Day Tour 1: Off the Beaten Path in the Real Everglades and Florida Keys, and More!
Enjoy a 4-day adventure out into the wilds of the real Everglades and Florida Keys; while also partaking in the abundant tropical sites, tastes and discoveries along the way. Head out into the vast Everglades National Park, Big Cypress National Preserve and the Florida Keys National Marine Sanctuary with your experienced naturalist guide. Then become immersed in the authentic charm of Old Homestead and Coral Gables, before quickly adapting to the true "Keys life."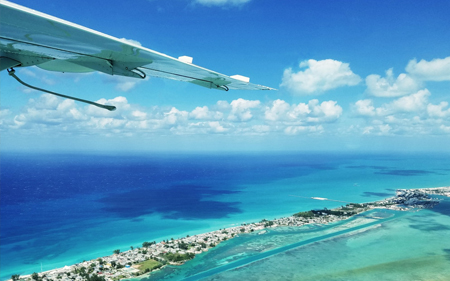 Multi-Day Tour 2: Islands in the Stream – Seaplane to Bimini, Old Key West, and the Dry Tortugas; in the Eyes of Hemingway
Take a mesmerizing seaplane trip from Fort Lauderdale to Bimini in the Bahamas. Relish in the history and the free-wheeling island charm of Bimini. Head out on snorkeling (or diving), kayaking, and/or fishing charters. Tour a shark lab. Tour the island. Next on the journey, travel to Old Key West and take a boat to visit the remote Dry Tortugas National Park. Learn about Hemingway's time there, and his favorite watering holes and places. Several VIP experiences and surprises await you on this beautifully remote blue-green sea adventure.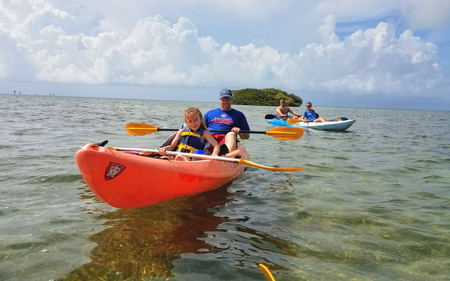 Multi-Day Tour 3: The Fab Four: 3 National Parks and 1 National Preserve with an Experienced Naturalist Guide, plus Key West
Venture out into the heart of Everglades National Park, Biscayne National Park, Dry Tortugas National Park, and Big Cypress National Preserve with your master naturalist guide. Go way out into the far reaches of the Everglades National Park, Big Cypress, and some of the Native regions, which combined make this Everglades system the largest natural area in the Lower 48 in the U.S. Come with us - We know where the wildlife is! Also visit a couple of tree island hammock villages where the Native peoples used to live, way out in this "River of Grass," which you can only get to by boat and on this tour. This trip combines bucket list experiences, like a wet walk under a cypress canopy in the real Everglades with snorkeling at one of the most remote parts of the United States in the Dry Tortugas, and much more. Combine VIP type real eco experiences with the funky and eclectic charm of Old Key West, and there are bound to be memories to last a lifetime.